Breakin' 2: Electric Boogaloo
The dance crew from "Breakin'" bands together to save a community center from a greedy developer bent on building a shopping center in its place.
Duration: 94 min
Release: 1984
One Step Behind
Class
New World Order X
New World Order X
In a dystopian future where pain and emotion have been suppressed by a government-issued drug called Torpase, Joshua Barrett coasts through the monotony of his repetitive, workaday life. But when…
Tai-Chi Master
Tai-Chi Master
Falsely accused for cheating in a martial arts competition, two boyhood friends are banished from their Shaolin Temple and go their separate ways. As adults, they join opposing sides in…
Remember Sunday
Mad City
The King and I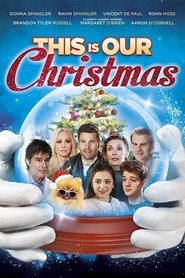 This Is Our Christmas
This Is Our Christmas
A sequel to the popular movie, Beverly Hills Christmas that was shown on UP TV during Christmas 2015 to more than 70 million viewers.
XOXO
Mistrust
Mistrust
Happy, beautiful and independent, Veronica enjoys being a mistress. No commitment, no strings and she never has to be vulnerable. She has carefully laid every brick in the walls of…
Step Up Revolution