Bronco Billy
An idealistic, modern-day cowboy struggles to keep his Wild West show afloat in the face of hard luck and waning interest.
Genre: Action, Comedy, Drama, Romance, Western
Actors: Bill McKinney, Clint Eastwood, Dan Vadis, Geoffrey Lewis, Sam Bottoms, Scatman Crothers, Sondra Locke
Quantum of Solace
Royal Tramp 2
Big Hero 6
The Patriot
Titanic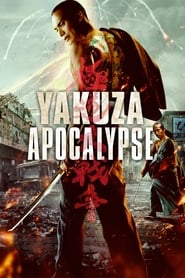 Yakuza Apocalypse
Yakuza Apocalypse
Akira (Hayato Ichihara) admires Genyo Kamiura, the most powerful yakuza. Genyo Kamiura has been targeted numerous times, but he has never been killed. He is called the invincible person. Because…
Android Cop
Android Cop
In the year 2045, a Los Angeles Police Department detective and his new android partner enter the Zone, a forbidden section of the city plagued with an unknown disease. There,…
Breathless
Breakdown
Hit!
Hit!
A federal agent whose daughter dies of a heroin overdose is determined to destroy the drug ring that supplied her. He recruits various people whose lives have been torn apart…
Ticker
Godzilla
Godzilla
When a freighter is viciously attacked in the Pacific Ocean, a team of experts — including biologist Niko Tatopoulos and scientists Elsie Chapman and Mendel Craven — concludes that an…