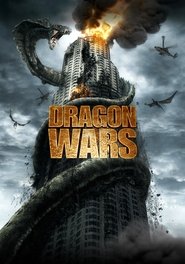 Dragon Wars: D-War
Based on the Korean legend, unknown creatures will return and devastate the planet. Reporter Ethan Kendrick is called in to investigate the matter…
Duration: 90 min
Release: 2007
1911
Pootie Tang
Mr. Six
Bullet
Open Windows
Shaolin Soccer
Shaolin Soccer
A young Shaolin follower reunites with his discouraged brothers to form a soccer team using their martial art skills to their advantage.
The Cowboys
The Pirates
The Pirates
On the eve of the founding of the Joseon Dynasty, a whale swallows the Emperor's Seal of State being brought to Joseon by envoys from China. With a big reward…
Deuces Wild
Dylan Dog: Dead of Night
Dylan Dog: Dead of Night
Supernatural private eye, Dylan Dog, seeks out the monsters of the Louisiana bayou in his signature red shirt, black jacket and blue jeans.
From Dusk Till Dawn 2: Texas Blood Money
Asphalt Angels