Ghost Source Zero
The Artificial Intelligence Revolution is happening, and America is watching it on their Living Wall flat screens and Genius Phones. Homeland Security's Cyber Crime Division is the only thing trying to stop the 'bots and 'borgs from taking over.
Duration: N/A
Release: 2015
Daylight's End
Daylight's End
Years after a mysterious plague has devastated the planet and turned most of humanity into blood-hungry creatures, a rogue drifter on a vengeful hunt stumbles across a band of survivors…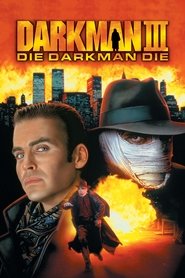 Darkman III: Die Darkman Die
Darkman III: Die Darkman Die
Darkman, needing money to continue his experiments on synthetic skin, steals a crate of cash from drug lord Peter Rooker…
The Fly II
The Fly II
Martin Brundle, born of the human/fly, is adopted by his father's place of employment (Bartok Inc.) while the employees simply wait for his mutant chromosomes to come out of their…
Viral
Viral
Following the outbreak of a virus that wipes out the majority of the human population, a young woman documents her family's new life in quarantine and tries to protect her…
Real Men
Real Men
Jim Belushi plays a super-competent secret agent on the trail of Russian thugs. John Ritter plays a milquetoast dad who gets mixed up in the caper. The story follows their…
Babylon 5: A Call to Arms
Babylon 5: A Call to Arms
Allies of the Shadows seek revenge against humanity. This movie sets up the series, "Crusade," the sequel to "Babylon 5."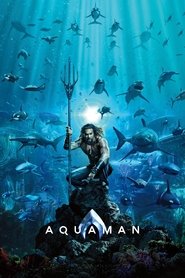 Aquaman
Aquaman
The film reveals the origin story of half-human, half-Atlantean Arthur Curry and takes him on the journey of his lifetime—one that will not only force him to face who he…
Iron Man: Rise of Technovore
Iron Man: Rise of Technovore
Iron Man enlists the help of ruthless vigilante the Punisher to track down War Machine's murderer. All the while, he's being pursued by S.H.I.E.L.D. agents Black Widow and Hawkeye, who…
The Nines
The Nines
A troubled actor, a television show runner, and an acclaimed videogame designer find their lives intertwining in mysterious and unsettling ways.
Star Trek Beyond
Star Trek Beyond
The USS Enterprise crew explores the furthest reaches of uncharted space, where they encounter a mysterious new enemy who puts them and everything the Federation stands for to the test.
Love
Love
After losing contact with Earth, Astronaut Lee Miller becomes stranded in orbit alone aboard the International Space Station. As time passes and life support systems dwindle, Lee battles to maintain…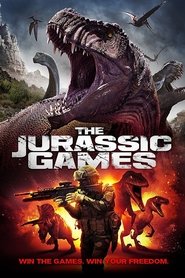 The Jurassic Games
The Jurassic Games
Starring Ryan Merriman (Final Destination 3) and Perrey Reeves (Entoutrage), the film imagines a world set in the near future wherein ten Death Row convicts are chosen to compete in…