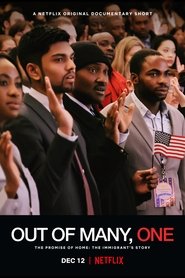 Out of Many, One
The U.S. has long offered a promise of opportunity to immigrants, but currently immigration has become a divisive issue. This documentary illustrates how an understanding of our history and democracy is essential to constructive debate, informed civic participation and shaping a new class of citizens.
Duration: 34 min
Release: 2018
The Dream Factory
The Dream Factory
Follow TGR's modern day athletes on this cinematic voyage through Alaska's awe-inspiring expanse, rich history, and colorful characters. Watch as the TGR crew ventures from AK training grounds Jackson Hole,…
CodeGirl
CodeGirl
Join high school-aged girls from around the world as they try to better their community through technology and collaboration in this thrilling, heartfelt documentary. By 2017, the app market will…
The Greater Good
The Greater Good
The film looks behind the fear, hype and politics that polarize people into emotionally charged pro-vaccine or anti-vaccine camps with no room for middle ground. Verite stories of individuals and…
The Armstrong Lie
The Armstrong Lie
In 2009, Alex Gibney was hired to make a film about Lance Armstrong's comeback to cycling. The project was shelved when the doping scandal erupted, and re-opened after Armstrong's confession….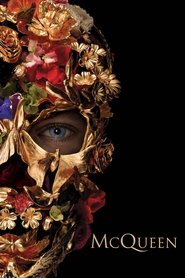 McQueen
McQueen
Alexander McQueen's rags-to-riches story is a modern-day fairy tale, laced with the gothic. Mirroring the savage beauty, boldness and vivacity of his design, this documentary is an intimate revelation of…
Strong Island
Strong Island
Examining the violent death of the filmmaker's brother and the judicial system that allowed his killer to go free, this documentary interrogates murderous fear and racialized perception, and re-imagines the…
Road
Road
Brothers addicted to speed at any price. Documentary following the motorcycle road racing careers, and fate, of the Dunlop family.
Mr. Untouchable
Mr. Untouchable
The true-life story of a Harlem's notorious Nicky Barnes, a junkie turned multimillionaire drug-lord. Follow his life story from his rough childhood to the last days of his life.
Buying Sex
Buying Sex
Timely and wise, this feature documentary explores the state of prostitution laws in Canada. Buying Sex captures the complexity of the issue by listening to the frequently conflicting voices of…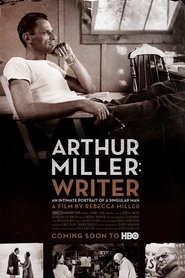 Arthur Miller: Writer
Arthur Miller: Writer
One of the greatest playwrights of the 20th century, Arthur Miller created such celebrated works as Death of a Salesman and The Crucible, which continue to move audiences around the…
One More Time with Feeling
One More Time with Feeling
Documents the writing, recording and performing of Nick Cave & the Bad Seeds' sixteenth studio album, Skeleton Tree.
Invaluable: The True Story of an Epic Artist
Invaluable: The True Story of an Epic Artist
Invaluable is the feature-length documentary film about Tom Sullivan, creator of the special make-up effects in "The Evil Dead", "Evil Dead II", and "Army of Darkness". This film contains footage…