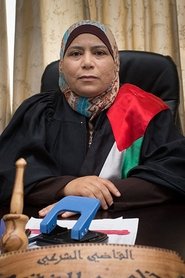 The Judge
A verité legal drama about Judge Kholoud Al-Faqih, the first woman appointed to a Shari'a court in the Middle East, whose career provides rare insights into both Islamic law and gendered justice.
Duration: 76 min
Release: 2017
I Am Not Your Negro
I Am Not Your Negro
Working from the text of James Baldwin's unfinished final novel, director Raoul Peck creates a meditation on what it means to be Black in the United States.
Fresh Dressed
Fresh Dressed
Fresh Dressed chronicles the history of Hip-Hop | Urban fashion and its rise from southern cotton plantations to the gangs of 1970s in the South Bronx, to corporate America, and…
Tyson
Tyson
Director James Toback takes an unflinching, uncompromising look at the life of Mike Tyson–almost solely from the perspective of the man himself. TYSON alternates between the controversial boxer addressing the…
Western
Western
For generations, all that distinguished Eagle Pass, TX, from Piedras Negras, MX, was the Rio Grande. But when darkness descends upon these harmonious border towns, a cowboy and lawman face…
Citizen Jane: Battle for the City
Citizen Jane: Battle for the City
Writer and urban activist Jane Jacobs fights to save historic New York City during the ruthless redevelopment era of urban planner Robert Moses in the 1960s.
Citizenfour
Citizenfour
In June 2013, Laura Poitras and reporter Glenn Greenwald flew to Hong Kong for the first of many meetings with Edward Snowden. She brought her camera with her. The film…
4.1 Miles
4.1 Miles
A coast guard captain on a small Greek island is suddenly charged with saving thousands of refugees from drowning at sea.
Glen Campbell: I'll Be Me
Glen Campbell: I'll Be Me
A documentary film detailing Glen Campbell's final tour and his struggle with Alzheimer's disease.
Cradle of Champions
Cradle of Champions
Three extraordinary young people battle to change their lives through the three-month odyssey of the New York Daily News Golden Gloves – the biggest, oldest, most important amateur boxing tournament…
KidPoker
KidPoker
Follow the winding career and personal life of professional poker phenom Daniel Negreanu, who rose from humble roots to become the game's top ace.
Banking on Bitcoin
Banking on Bitcoin
Not since the invention of the Internet has there been such a disruptive technology as Bitcoin. Bitcoin's early pioneers sought to blur the lines of sovereignty and the financial status…
B-Movie: Lust & Sound in West-Berlin
B-Movie: Lust & Sound in West-Berlin
Music, art and chaos in the wild West-Berlin of the 1980s. The walled-in city became the creative melting pot for sub- and pop-culture. Before the iron curtain fell, everything and…